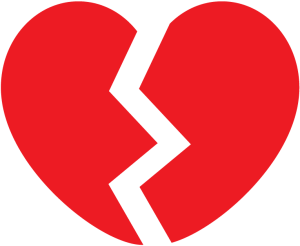 Relying on one employee for your IT needs or a tech firm that invoices you every time you call is a headache-inducing strategy. That's a lot of misery to endure—and you're paying for it!
Your in-house IT support is most likely an overworked individual with overlapping responsibilities and mixed alliances among your staff. In addition to the ever-escalating costs of that person's salary and benefits, you also cover ongoing training expenses. And what the heck do you do when your IT person calls out sick, or takes a vacation or personal time—pray to the tech gods for an uninterrupted server connection and a strong WiFi signal?
We understand these things. There are additional issues urging you to look elsewhere for comprehensive IT support. An IT professional must communicate well and be able to work alongside your executive team regarding the "wares" moving your business forward.
Another obstacle: Office politics can impact the internal ebb and flow of your IT needs, both real and perceived. When an employee carries the keys to the IT kingdom, allegiances and loyalties fly their respective colors. It's quite possible your mild-mannered "server jockey" sides not with you but with another employee when an IT dispute arises. Your tech strategy should be unemotional and objective, not the catalyst for computer warfare.
Finally, there's the daily reality of internal IT security. Is your IT person prepared to safeguard the server credentials protecting your data assets from the risk of unauthorized access? What if your IT dude (or dudette) leaves the company and takes your employees' personal data or system passwords as a keepsake memento? We believe Billy Joel's mantra regarding relationships says it all—it's a matter of trust.
And now, a few thoughts on reasons to part ways with your current IT service provider. No business owner should have to tolerate unresponsive IT support. Bad communication (we're talking preschool-level excuses) forces you to chase your contact person for adult-level answers. Does your current IT provider send a different technician each time you need on-site help? A lack of consistency results in miscommunication and dropped details, ultimately slowing down your employees.
Whether your current IT woes are internal or external, Macserv IT will work with you to establish a relationship that's proactive, not reactive. We're IT business consultants who excel at managed services for Mac-based companies. Sure, Macserv resolves short-term tech issues. But we focus on long-term IT strategies that help our clients improve productivity, spark ingenuity, and nurture profitability.
If you're ready to talk, contact us. Macserv IT promises you a pleasant conversation without one word of technobabble or IT jargon.