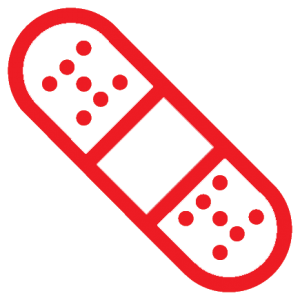 We all rely on technology to run our activities of daily business. But what to do when your technology throws a temper tantrum unresolvable by flipping the power switch? You need that problem child reined in and working properly—now. Fortunately, Macserv IT knows how to dispense the appropriate discipline.
Our experience with taming troublesome technology covers a vast variety of IT scenarios: network problems, workstation issues (a failing hard drive, system and application malfunctions), and server-connectivity "gremlins." We also resolve slow Internet connections, slow or spotty Wi-Fi coverage, sluggish network performance, and general misbehavior by "children of the cloud" like Dropbox, iCloud, and Microsoft OneDrive.
Other maddening, anxiety-provoking occurrences we handle include: email and digital-calendaring mishaps, problems when synching a mobile device with your computer, and printer emergencies.
We get just as queasy as you do when hearing the words "malware" or "virus" uttered by a Mac user. Those unwelcome varmints aren't as common on the Mac platform, but they've been known from time to time to seek entry. Macserv IT also rectifies the consequences of downloading free stuff from the Internet (photos, font types, PDFs, etc.) that can do freaky things to a perfectly healthy computer.
We've seen many an IT setup begin well and then take a delinquent turn for the worse when our clients are at their busiest. Sometimes the line between an easily addressed emergency and a more serious problem gets blurry. But when there's no backup protocol in place, your risk of data loss remains constant. (Please be advised: We service current Mac hardware, not outdated systems in need of replacement.)
If your tech problem seems beyond simple resolution, consider requesting a complimentary assessment. We'll get to work by figuring out the root cause of your current IT misery and recommending an appropriate solution.
For immediate assistance, send Macserv IT an SOS to share your tale of IT woe.