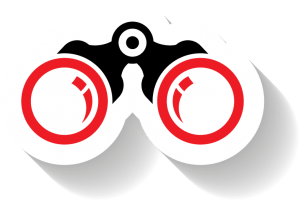 Sam Bergin launched Macserv IT in 1997 to professionally pursue what he loves doing best: working with Macs. Back then, Apple was in the midst of a downswing, just before the prodigal return of Steve Jobs and his "iDevice" vision.
Initially Macserv IT assisted both Windows-based PC clients and Macintosh users equally. But once Apple began transforming the world with its computing technology for the masses, the amount of Mac work coming in increased substantially.
Today, Macserv's primary passion is serving the Mac & iOS mobile device platforms. But sure, we do Windows too. And we do it very well.
We tend to attract and retain clients who share our obsession with Apple technology. We also assist companies craving to convert a Windows-based workplace to a Mac workflow, or who have both platforms in their stable. When it comes to setting up and maintaining technology for business, MacServ does it all. We manage your IT quality of life as if our business success is dependent on YOUR business success. (Because it IS)
We are tech geeks, but we're also excellent communicators. Open communication is how we help our clients sharpen their leadership and decision-making skills. Partnering with Macserv as your IT consultant flows both ways. We don't believe in cold, hermetically sealed service transactions. We'd rather teach you how to build a safe IT "campfire" than do nothing but put out your computing blazes.
Client relationships are everything to us; we will never be a transaction-based company. And here's a startling fact: We prefer working with nice people who value our skills and expertise. In other words, if you're looking for an IT whipping post, please take your whip elsewhere. We are nice to a fault! MacServ's clients are business owners who appreciate strategic, inventive thinking and enjoy the company of fun IT professionals.
Macserv IT works with clients in the Philadelphia, PA and Lakeland, FL regions—any location less than a one-hour road trip. (Not that we hold a grudge against long road trips…)