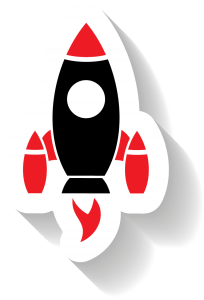 Macserv IT is confident your company already uses cloud services. If Gmail, Dropbox and/or Carbonite are part of the daily routine, your business head is in the clouds.
There's no stopping the IT industry's cloudlike direction. In a few more years, Intuit's QuickBooks will likely be cloud-based-only software. Other developers will soon follow the lead of other cloud trailblazers. An entire generation of people will need gentle reminders that storing photos and other assets in "the cloud" doesn't involve the sky…
For businesses comfortable using Google Docs for project collaboration, working in the cloud is a logical next step. One of many IT-related functions migrating to the cloud: authentication servers for employee log-ins and work activities.
Another example of working in the cloud is Salesforce.com, which provides CRM software as a service (SaaS). Although access to Saleforce.com is immediate and fluid, it's initially available in one flavor: vanilla. To achieve true functionality, you'll need strategic customization through third-party plugins and integration between your hardware/server and cloud services.
Are you starting to feel a bit lonely on planet "Not Cloud?"
Running a cloud-based business will one day become the working world's mainstream model. And wherever you have access to an Internet connection, you can process company data via the cloud. However…
We suggest a well-timed, well-planned transition to working "up in the air."
Macserv IT never assumes the cloud is an immediate fit for your business. Perhaps what concerns you most about cloud dwelling is losing control of your company's data, which would no longer reside on a physical server. We understand this concern. It's why we develop hybrid strategies that allow our clients to live a "half machine, half cloud" business lifestyle.
Macserv's approach to cloud-based functionality calms many a business owner worried about hours and days of lost productivity. But yes, you must address security issues by shutting "back-cloud" access to your data assets.
All your documents and digital assets will one day crowd the cloud. Computers will revert to their original life-form as dumb terminals. It's where the IT world is headed. Macserv IT will help you figure out just how much cloud your business can handle…