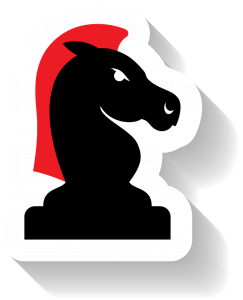 If you could transform your business's IT usage from an ever-creeping cost into a profit center (based on long-term strategy and continuous workflow analysis), you'd do it.
But due to company size, you can't justify carrying the cost of a full-time Chief Information Officer (CIO). The burden of an IT plan rests on the unsure shoulders of your top financial employee or senior IT person.
An accountant or controller views IT through green-tinted glasses that reflect limited vision. Your IT person has basic knowledge and experience, no doubt. But keeping up with the latest "cool" app or peripheral isn't a strong foundation for managing compliance issues, software development cycles, and big-data analytics.
IT planning isn't a one-time task you archive and never revisit—you know it's an ongoing process. The stress of squeezing technology into your profit model finally reaches DefCon 4 or 5. It doesn't have to be this agonizing; there is a better way. Your company would benefit from a CIO's wisdom and foresight—bimonthly, once a quarter, or biyearly. An objective business partner who understands how the IT micro affects the business macro is what you want.
We'll supply what's been missing from your business model: a thorough, continual, and profitable technology strategy. Here's what Macserv IT can do for you:
Assess your current IT plan to figure out what's working and what's causing you to stumble
Advise you of any compliance red flags (and other regulatory issues) when considering a software purchase
Help your company better utilize customer and sales data to increase profits and/or save money
Function as your accountability partner by meeting with you as needed to adjust your IT strategy
Provide ancillary services such as surveillance systems, phone-system management, and project-management deployments
We get it: Taking a huge technology risk isn't on your agenda. By working with an experienced IT consultancy, your company can minimize bad technology decisions and challenge larger competitors.
Your IT strategy should consist of more than hardware upgrades and reliable help-desk assistance. We urge you to view technology as a profit center that, when properly planned, can turn your ambitions into reality. Consider Macserv your IT mentor, for however long you need us.